Hire Us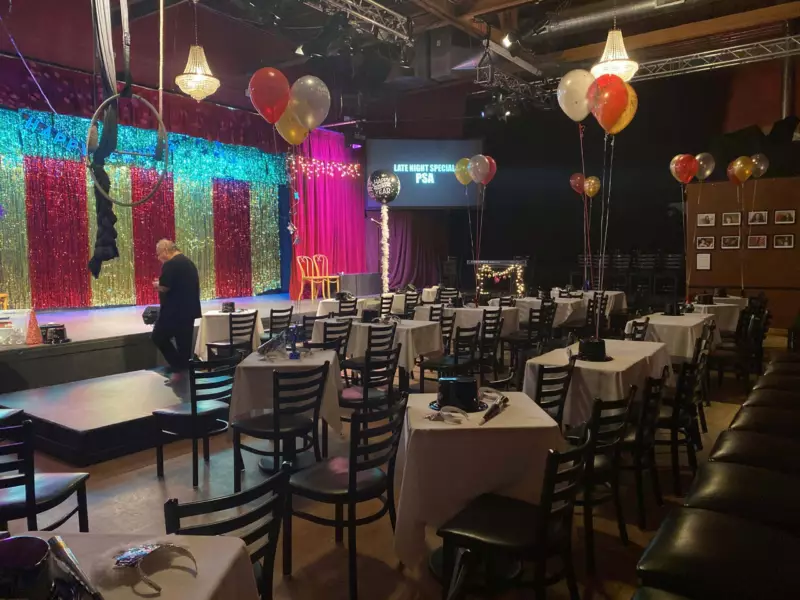 Video Production
Curious Comedy is not just a theater - we're also a professional TV production company as well! We can film your event at either of our venues in NE Portland or on-location wherever your event may be. Want a multi-camera livestream? We can do it! Want an edited multi-cam recording for archival purposes, to livestream later, or to put on-line on-demand? We can do that, too. Call us to see if we are a good fit for your project.
Entertainment For Corporate Events
Are you looking for something different and fun for your company holiday party, award ceremony, or conference? Choose from one of our many comedy options – improv, stand up, game shows, and more. We can even customize our shows to your group for a more personal experience. We also provide event planning consulting services as well as professional hosts/MCs to make your event smooth and upbeat. Give us a call to discuss how we can make your event the best it can be!
Applied Improv For Organizations, Companies, And Individuals
Improvisation is not only for people who want to perform on stage. Improv also teaches cooperation, listening, brainstorming, communication, public speaking, confidence, and many more skills that are hugely beneficial in the work environment.
Applied improvisation has become more and more common for organizations, companies, and individuals who want to increase morale, build stronger teams, increase productivity, creativity, and innovation, as well as to train leaders, sales teams, and customer service representatives.
Here are just some of the ways we apply improv to business:
Team Building
Does your team need a boost in morale, to be more cooperative, to communicate better, and to build trust? In this team building workshop, we will use improv games and exercises to create bonding experience that result in happier, more connected, and more productive teams.
Simulation Training
Curious Comedy can provide improvisers to role play common scenarios for leadership, management, sales, and customer service training. Role playing with constructive feedback with improvisers is the best way to learn how to navigate difficult conversations with confidence and finesse.
Communications
Skillful speakers are master storytellers. They know how to engage and influence their audience with the perfect harmony between their content and their delivery.

This session will teach you the secrets improvisers use to communicate with impact; you will come out of this session more confident in your speaking ability, whether to a large conference room of 400 people, on camera or in smaller meetings with colleagues, clients or other collaborators. You will also get personalized feedback, practical tips and specific exercises to continue honing your skills.

Great for individuals or groups.
Creativity & Innovation
Are your teams spending more time knocking down each other's ideas than inspiring and supporting each other? In this session we will practice how to think outside the box, how to brainstorm effectively, and how to suspend judgement and editing during the creative process.
Experience
Curious Comedy's founder and CEO Stacey Hallal has applied improv in the business environment for over 22 years. She has worked for major Fortune 500 companies including Nike, Proctor & Gamble, Unilever, Wendy's, PepsiCo, General Mills, Fossil Group, Walmart, Target, McDonalds, Gallo, Nestle, Starbucks, Anheuser-Busch, and Verizon.